Main Content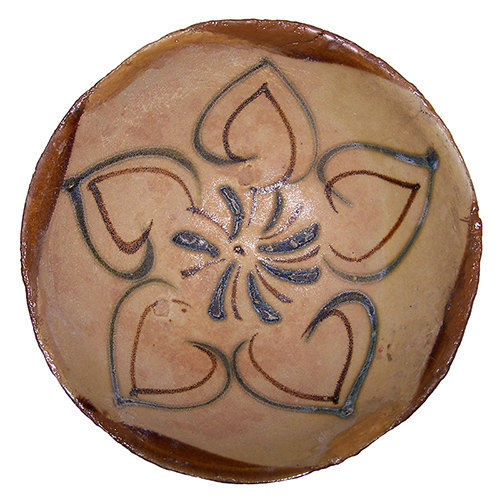 This bowl is an example of Changsha Ware from the Tongguan Kilns near the city of Changsha in modern-day Hunan Province, China.  Changsha Ware is a durable watertight type of pottery known as stoneware.  During the Tang Dynasty (618-907 CE), Changsha Ware was produced in huge quantities to be exported along the Silk Roads.
Changsha Ware is a classic example of sancai glazing which uses a palate of three colors – yellow-brown, green, and white – all derived from minerals.  Changsha Ware is especially notable because it is the first time that underglaze painting was perfected.  Artists created colorful paintings, like the lotus flower on this bowl, which were then protected by a transparent coat of lead glaze.
The Museum of Anthropology is home to the largest collection of Changsha Ware outside of Asia, with more than 625 pieces.  This bowl, along with many other selections from the collection, will be on exhibit in Stoneware on the Silk Roads: Ceramics from the Changsha Kilns, opening March 12.
Recent Posts
August 7, 2020

August 4, 2020

July 24, 2020