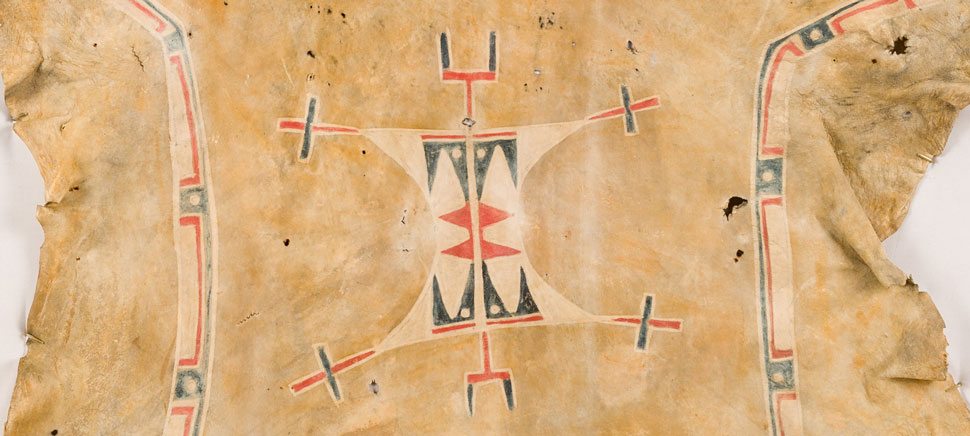 Conservation Fund
Save Our Hide Conservation Fund
The Save Our Hide Conservation Fund was established in 2008 to allow donations to be set aside to complete conservation work on important artifacts in the Museum's collection. The Museum has identified more than 100 objects in its collection that are in need of professional preservation and conservation; however, this work is extremely expensive and often falls by the wayside due to financial constraints. Conservation efforts supported by this fund restore objects to their former glory so they can be placed on exhibit, furthering the Museum's mission to provide opportunities for intercultural learning.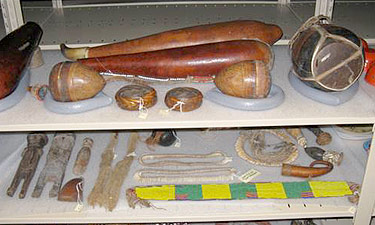 Contributions to the Conservation Fund have been used to support the following projects:
Conservation of a mid-19th century Comanche painted hide
Conservation of a Yan ka di puppet, a ceremonial object from Mali
Purchase of appropriate materials to create a state of the art storage environment for the entire collection
Conservation of a pair of Barong Sai masks from Bali
Conservation of a Pima ceramic cup
Conservation of a Yoruba house of the head, or ile ori
Conservation of a stone Coptic icon from Ethiopia
Construction of a mezzanine level in our storage facility to provide the best care and storage of our collections
2019 Project
This year, we request your financial assistance for a project that will benefit our entire collection.  In the summer of 2020, the Museum will move into custom-designed space in the former Palmer Hall.  Among many exciting features, we will have dedicated onsite collections storage, a feature we have not had in years.  While the new storage system is included in the building project, there are many additional expenses associated with this undertaking.  Transportation, packing materials, space preparations, and rehousing materials will all be funded by the Museum directly.  Your tax-deductible donation to the Conservation Fund will directly contribute to our ability to maintain best practices regarding conservation and collections management in the new space.
Please contact Assistant Director Sara Cromwell at 336.758.5282 or moa@nullwfu.edu to learn how to donate.  Donations to the Conservation Fund are fully tax-deductible.